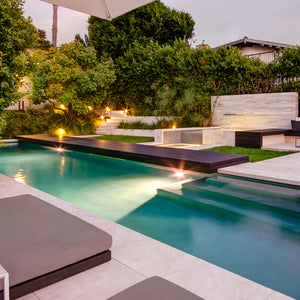 Real Estate and property management companies often call on us to help when they have a property in need of a face lift and what should be a beautiful centerpiece attraction in a properties yard has gone un attended and is now a major eyesore.
Our inspection services will answer the following questions that can make a big difference in the value of a prospective property.
What is the overall condition of the pool?
What is the condition of all the pool equipment?
Is it all safe and ready to go? (Remember water and electricity don't mix!)
Is the water in the pool soft or aggressive?
Do all the special features it has work (i.e. lights)?
Is all the equipment sized correctly according to the pool hydraulics?
Let us help get your investment back in shape.